Americana Music Association Names Fisk Jubilee Singers® as one of this year's slate of Lifetime Achievement Award Honorees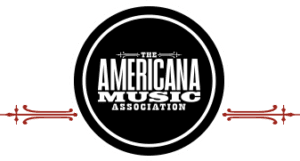 The Americana Music Association will present musical pioneers The Mavericks, Keb' Mo' Trina Shoemaker, Carla Thomas, and the Fisk Jubilee Singers® with Lifetime Achievement Awards during the Association's 20th Annual Americana Honors & Awards show on Wednesday, September 22 at the Ryman Auditorium. The Fisk Jubilee Singers® will be presented with The Legacy of Americana Award.
The Legacy of Americana Award will be presented to the Fisk Jubilee Singers® in partnership with the National Museum of African American Music (NMAAM) to shine a light on their extraordinary accomplishments and influence on American roots music.
"It is a great honor for the Fisk Jubilee Singers to be selected by the Americana Music Association to receive the Legacy of Americana Award as it reminds me of the sacrifices and contributions made by Fisk Jubilee Singers and the directors since 1871," said Dr. Paul T. Kwami, musical director of the Fisk Jubilee Singers. "The establishment of the Negro spiritual and its preservation by the Fisk Jubilee Singers as an American form of music is vital to America's music culture, and I am grateful that the role of the ensemble in the music culture is well recognized by this award."
Each year the Americana Music Association® honors distinguished members of the music community. Six member-voted awards and several Lifetime Achievement Awards are handed out while over 2000 artists, music-loving fans, and entertainment industry executives look on. The Americana Music Association said, "The modern brand of "Music City USA" dates to 1950, but it was the Fisk Jubilee Singers that were in the music business long before the industry was known. One can fairly argue that Nashville's music story actually begins with the formation of this world-renowned choir, 150 years ago this year."
"We are beyond humbled to recognize this group of artists with our highest awards," said Jed Hilly, Executive Director of the Americana Music Association. "All of these artists have transformed the way we listen and experience music and have helped to build a perennial foundation for Americana music to prosper as an art form today. Our community looks forward to welcoming them with open arms on our biggest night of the year in September."
This award comes on the coattails of an award-winning year for the ensemble including their first GRAMMY®, the Rhapsody and Rhythm Award, followed by a Dove Award nomination. The group is also celebrating its 150th anniversary with a yearlong calendar of events and the recent announcement of a Commemorative Book.
For the full press release from The Americana Music Association