Commencement
Fisk University
Commencement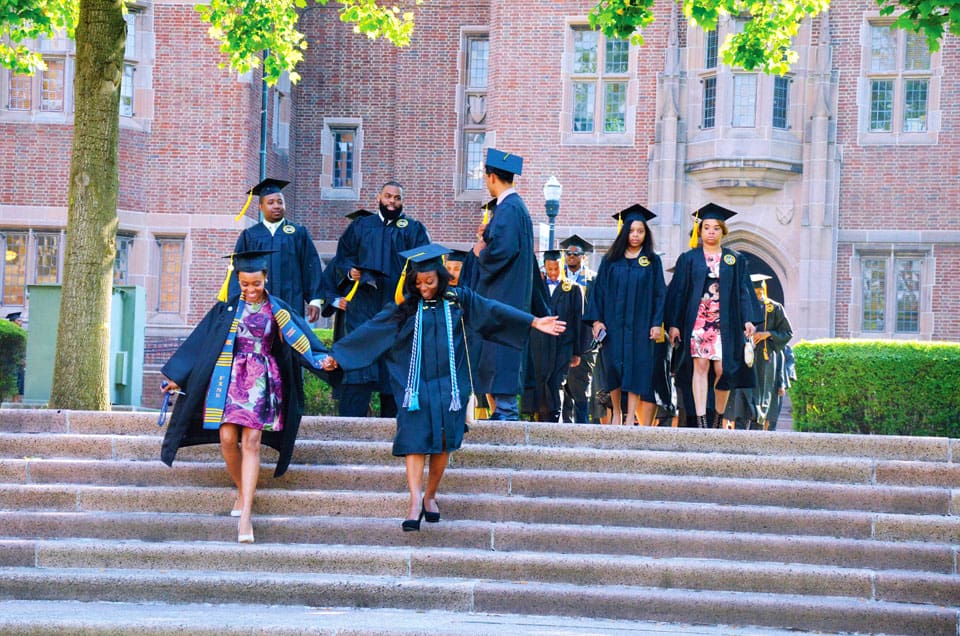 Welcome to the online resource for Fisk University's 146th Commencement Ceremony. Exercises will take place at Mt. Zion Baptist Church (Old Hickory) on Monday, May 4th, 2020, beginning at 10:00 am. All family and guests are welcome to attend.
Fisk University Baccalaureate 2020
10:00 am | Sunday, May 3rd, 2020 
Fisk Memorial Chapel
Fisk University 146th Commencement Exercises
10:00 am | Monday, May 4th, 2020 
MT. ZION BAPTIST CHURCH
7594 Old Hickory Blvd.
Nashville, TN 37189
Fisk University
Commencement
Rehearsal
Rehearsal for Commencement will be held on Wednesday, April 30th, 2020 at Fisk Memorial Chapel, from 3:00-5: 00 pm and  Friday, May 1st, 2020 at Mt. Zion Baptist Church(Old Hickory Location), from 2:00-5:00 pm for ceremony participants. It is strongly encouraged for Undergraduates and Graduates to attend rehearsals to know what to expect on the day of graduation, to become acquainted with the layout to know where to enter, sit, walk, and exit.
Rehearsal will include practicing lining up in your assigned order and processing into and out of the appropriate aisle, to get on the stage, and how to walk on the stage to receive your diploma while having your picture taken, and then departing the stage.