Pre-College Program
Live and Learn at
Fisk University
The Pre-College Summer Program provides an academically stimulating and culturally motivating experience. With the goal of increasing the number of students who successfully matriculate through the undergraduate curriculum, the Pre-College  Program is designed to bridge the gap of skills and knowledge between high school and college. Students are not only provided with academic support during the four-week summer experience but continue receiving tutoring, academic counseling and mentoring through the fall and spring semesters of the school year.
---
Target Application Deadline:
June 27, 2022
After this date, only those paying full tuition can still be added. No financial assistance can be requested.
If you need any further information please do not hesitate to contact our Program Director Isaac Thompson (ithompson@fisk.edu)
Learn More about Pre-College
The curriculum is designed to help students build a foundation, establish academic habits, and hone skills needed to matriculate successfully through Fisk University…It doesn't lack challenges, however. If students apply themselves, actively participate, and avail themselves of all provided resources, you should reap all of the benefits of this early collegiate interaction.
I would say the best part about the program is the long-lasting bond. Throughout my time in the Pre-college program, the people that I was with were basically my family. We did literally everything together. Throughout hard times and the
sleepless nights trying to get through the classes, we had to team up and overcome the hard struggle. With the help of the program, we even to this day hang out and stay together. We were able to have an advantage over all the other freshmen that came in by already having a bond and also by already having classes done, having credit, and even learn the campus. Also having done the program I was able to form connections with different high-level administration. I was also able to form a connection with the person who I now call boss for my work-study job. Without the program, I wouldn't be able to have accomplished all I have now. I am forever in debt to the program for giving me a family here at Fisk.
-Daria Bell, Pre-college 2019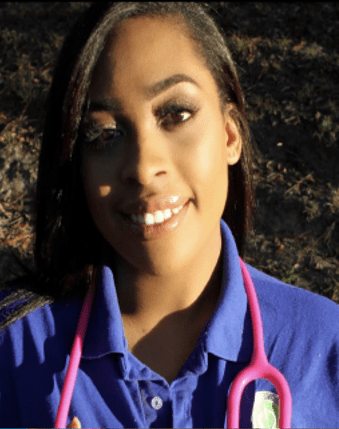 Though my time in Pre College was limited, its effect on my life has been tremendous. Pre College prepared me for my Freshman year, and I gained contacts that help me get great opportunities. Taking classes during the summer allowed for a head start before any of my peers. When the Fall semester began I was involved in RAGE (Fisk's dance team), SGA, CSA, Tanner Art Society, the Miss
Black and Gold Pageant, and even a homecoming fashion show. My class did so well throughout the year, and Mr. Isaac Thompson recognized us for our achievements! I was placed in the role of a mentor for Pre College 2019. I had a blast connecting and helping students adjust to college life. I always say without Pre College I would not have had as much success in my Freshman year.
-Victoria Clarke, Pre-college 2018
(6 HOURS)
English Composition I or II
Leadership Development
Math Prep or College Algebra
 Computer Proficiency
Service Learning/New Student Orientation/Career Planning/Assessment
CO-CURRICULAR SESSIONS
Learning Strategies
Written Communication
Quantitative Skills
Fun Virtual activities
Current Student & Alumni Interaction
Seminars, Cultural/Community Outings
How long is the program?
The program dates are July 5th through August 4th. Activities begin on Tuesday, July 5th. Students move into housing at Crosthwaite Hall on the campus of Fisk University, that morning from 9:00 a.m. – 12:00 p.m. Please make an effort to arrive during these hours because activities start shortly after, but we will be manned for later check-ins if necessary. up to six hours of College Credit earned towards your degree!

See Our Program Curriculum Below