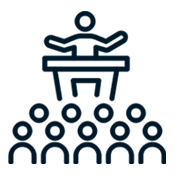 12:1
Student to
teacher ratio
930+
University total enrollment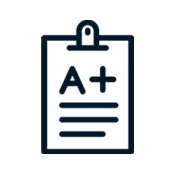 3.4
Average
Student GPA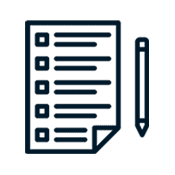 1200
Average SAT
Test Scores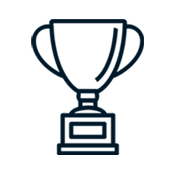 #3
Job Placement
in Tennessee
Achieving academic excellence
since 1866
Fisk University has stood the test of time for more than 150 years. True excellence beams from this illustrious campus. Here, we produce true leaders and scholars that are ready to change the world. The university has been known as the Golden Standard for supporting our students' intellectual needs.
Fisk is Family to me. This university is a safe haven for me to truly express my creativity and grow as a student and servant leader in my local community.
The first time I visited Fisk University was during Scholar's Weekend. I saw that Fisk shared the same family atmosphere as my own family. I knew Fisk was the perfect fit for me, even during the horrible tornado that hit North Nashville in March of 2020, I was on campus and was able to see how all the incredible Fiskites band together to help out the community. Fisk not only gives you an extraordinary education but lessons that follow you past your years on campus.
At Fisk, you truly are challenged academically. Without my professors pushing me and always making sure that my fellow Fiskites and I understand the topics at hand, I don't know where I would be. At Fisk, you are more than a number you are seen!
Fisk University is a place like no other. On this campus, I have been able to grow as a student and even more as a person. Being able to be emerised in all the culture found on this campus is not comparable to any other university or college.
Fisk is my Home away from Home. I love being able to have such a close-knit bond with all my professors.
I was attracted to Fisk University based on both its academic reputation as well as knowing several others from my high school whom I respected attending here ahead of me. Fisk has lived up to its academic reputation and more. I have found opportunities for personal growth and development not only academically, but also to expand beyond the classroom knowledge.
When people say "Fisk chooses you", I did not want to believe them, but it is TRUE!
Once I stepped foot on this campus, it was something about it that draws you in and makes you feel that you are destined for greatness. Fisk not only gets your ready for the professional world but, socially as well. Being around all my fellow Fiskites from around the globe is an unreal experience.
I chose Fisk to continue the legacy that so many Fisk Alumni have established. I knew that Fisk would be the best place to academically and personally enhance my talents to their true potential. Fisk has taught me more about myself than I could have ever imagined."
Fisk has given me the courage and the humility to advance myself into an ever-changing and evolving world. By pushing me to see my true talents my professors and the Fisk Family have shown me that I can not only make it into elitist spaces but excel within them.
Through the Honors Program here at Fisk, I have been exposed to different disciplines, which allows me to understand various viewpoints, enhance my network, and function in a multitude of business environments and industries.
I chose Fisk because I loved the intimacy and family-oriented culture. As a business major, my professors have exposed me to different aspects of business and advised me on selecting a career path to achieve my goals. They have also provided opportunities for me to enhance my leadership and public speaking skills.
A rich tradition of
excellence
Probably no single institution has played so central a role as Fisk in the shaping of black learning and culture in America. The Fisk tradition of leadership and excellence continued throughout the 20th century and is being carried on today.