Fisk University Mourns the Loss of Alumnus and Late U.S. Congressman Alcee Hastings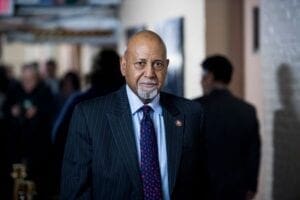 Fisk University is deeply saddened by the loss of Fisk alumnus and late U.S. Congressman Alcee Hastings. Hastings graduated from Fisk University in 1957 and later went on to become the first Black Federal Judge in the State of Florida and the first Black Congressperson to represent Florida since the Civil War where he served for nearly 30 years.
"The loss of Congressman Hastings is a loss to many communities across the nation, including the Fisk community," said Fisk University President Dr. Vann Newkirk, Sr. "Congressman Hastings was not only a fierce fighter for civil rights and racial justice but dedicated his life to helping others and his community, his powerful legacy will live on forever."
First elected in 1992, Hastings served 15 consecutive terms in Congress, he and was the longest-serving member of Florida's congressional delegation. He was re-elected in 2020 with nearly 79 percent of the vote. Congressman Hastings was well known not only for his passion on issues regarding Race but, Hastings consistently advocated on behalf of women's rights and LGBT people. Congressman Hastings will be remembered by his family and friends, constituents, and the broader community for his commitment to serve with passion, heart.