Graduate Program in Chemistry
Graduate Program in Chemistry
Admission to the Fisk University MA in Chemistry Graduate Program is open to persons who have graduated from an accredited college and earned a B.A. or B.S. degree in chemistry or in a related field. Students should have a chemistry background equivalent to 25 hours of undergraduate coursework.
When students lack a background perceived to be adequate in chemistry, they may be admitted conditionally or as graduate special students and required to take certain undergraduate courses before entering formally the Master of Arts program.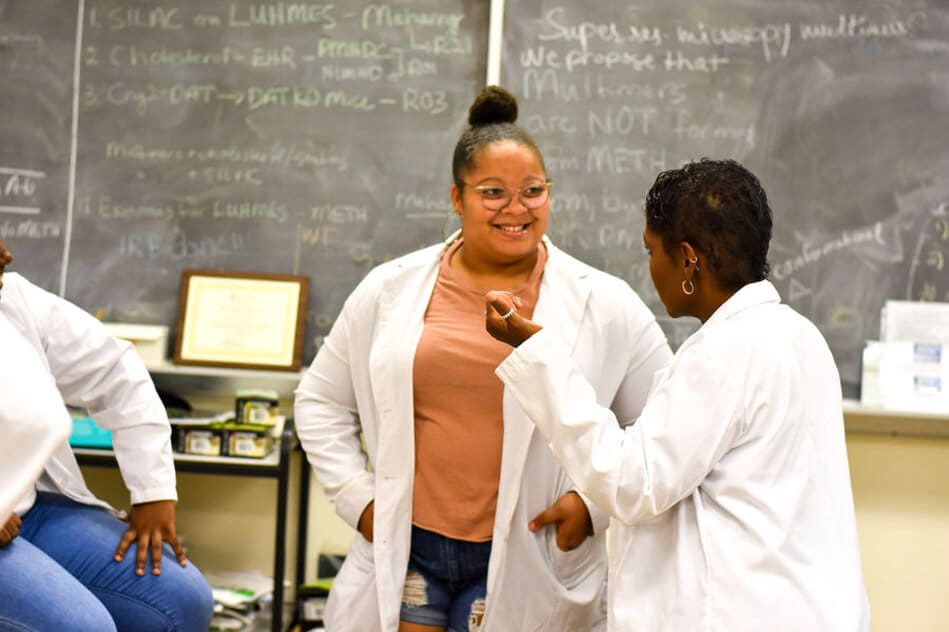 DEPARTMENT CHAIR
Steven Damo, PhD
Academic Discipline
Our academic disciplines allow you to specialize your focus to one area of interest. They are a part of your transition into higher education which involves being aware that each discipline is a distinct discourse community with specific vocabularies, styles, and modes of communication.
this month's featured student
While here at Fisk, I have been blessed with the opportunity of not only being able to nourish my love for science, but I have also been able to grow spiritually through our Chapel on campus. After graduating from Fisk, I will be continuing my education and plan to attend Nursing School in my hometown of Knoxville, Tennessee.