Division of Institutional
Advancement and Enrollment Management
Division Of
Institutional Advancement and
Enrollment Management
The Division of Institutional Advancement promotes leadership and engagement of individuals who support the mission and goals of Fisk University and who are willing to volunteer to advance the University.
The Division of Institutional Advancement concentrates its efforts on increasing private and public resources to the University and promoting the Fisk brand of academic excellence through consistent communications, marketing and public relations.
Inherent within the mission of the Office of Institutional Advancement is a commitment by its personnel to be responsive to the various constituencies served by Fisk University. In particular, emphasis is placed on professional, courteous, and responsive behavior toward students, parents, alumni, trustees, friends, corporations, foundations and other organizations upon whom Fisk University depends on for support.
In keeping with Fisk University's institutional goals to redesign and restructure its programs, personnel and functions to become a more efficient and effective twenty-first century institution. The Division of Institutional Advancement facilitates the understanding, participation, and support of Fisk University's students, faculty, alumni, trustees, parents, friends and other stakeholders who have an interest in advocating for  and supporting the University.
Why Donate?
Fisk University depends on an exceptional donor base from all across the world. These donors include individuals, organizations and corporations. They all share a commitment to Fisk University's mission of changing lives and helping students realize their dreams. Every year, these donations have a lasting impact on the next generation of Fisk leaders and scholars. We remain so very grateful for all the support and we encourage you to make your gift today and help shape the Fisk future.
The division, through its departments, staff, and volunteers, represents the University with the highest standards of excellence in education and service to a variety of public. Office Location and Contact Information:
Executive Vice President
Jens Frederiksen, Ph.D.
Erastus Milo Cravath Hall, Second Floor
jfrederiksen@fisk.edu
Tel: 615-329-8762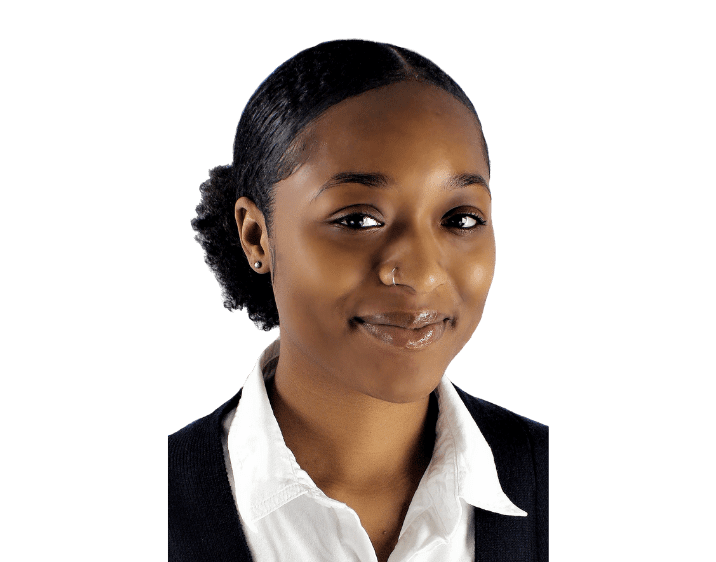 Traveria Evans Class of 2020, W.E.B DuBois Honor Program
We are
Fisk.
In the 8th grade after attending a "Black College Tour" I knew that Fisk was where I wanted to begin my journey. Being on such a small campus gave me the opportunity to form relationships with my professors and other faculty that have been essential to my academic and professional growth. I selected Fisk not only because of the history of the University but because of the intimacy and the familial aspect that I witnessed the first time I stepped foot on the campus. I understood that a liberal arts education from Fisk would foster my dedication to improving my scholarship and leadership skills.