Fisk Assistant Professor Recently Awarded an Almost a Half-Million Dollar Grant from The National Science Foundation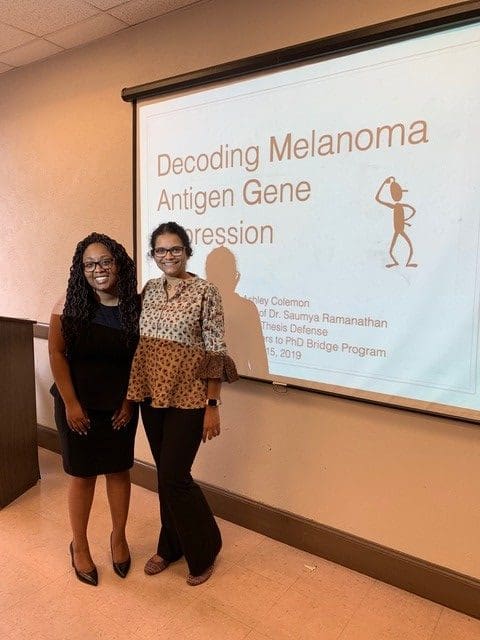 Dr. Saumya Ramanathan Assistant Professor of Biochemistry and Molecular Biology at Fisk was recently awarded an almost half-million-dollar grant ($493,036) from the National Science Foundation for an "Excellence in Research" Project Grant. The topic of her research is in Cancer Biology and is titled "Functional Characterization of the X-antigen Gene Family". The grant will support the efforts of her lab, including both undergraduate and graduate student trainees, in making important discoveries about a group of genes implicated in cancer. Although she has only been at Fisk for a few years, students from her lab have already gone on to prestigious Ph.D. programs across the country.
Dr. and her team have also recently published a study, which was led by Masters' student Ashley Colemon and Fisk MARC Scholar Taylor Harris. Ashley is currently pursuing her Ph.D. at Duke University and Taylor at Wash U. The importance of the study is that it tells us that environmental factors can contribute to the expression of these cancer-specific genes and this could allow us to detect cancer sooner rather than later.