Biochemistry and
Molecular Biology Major
Biochemistry and Molecular Biology
The mission of the Discipline of Biochemistry and Molecular Biology
This interdisciplinary program, composed of courses in biology, chemistry, physics, and natural sciences, enables students to explore and ask fundamental questions concerning the molecular events that occur in living organisms. Coursework includes content from the atomic to the molecular to the cellular and integrates concepts across the required disciplinary and cognate courses to yield an understanding of the structures of biological molecules, the chemical reactions involved in biological energy interconversion, the formation, and organization of complex cellular structures, and the communication of biological information spatially and temporally.
Brain Nelms, Ph.D.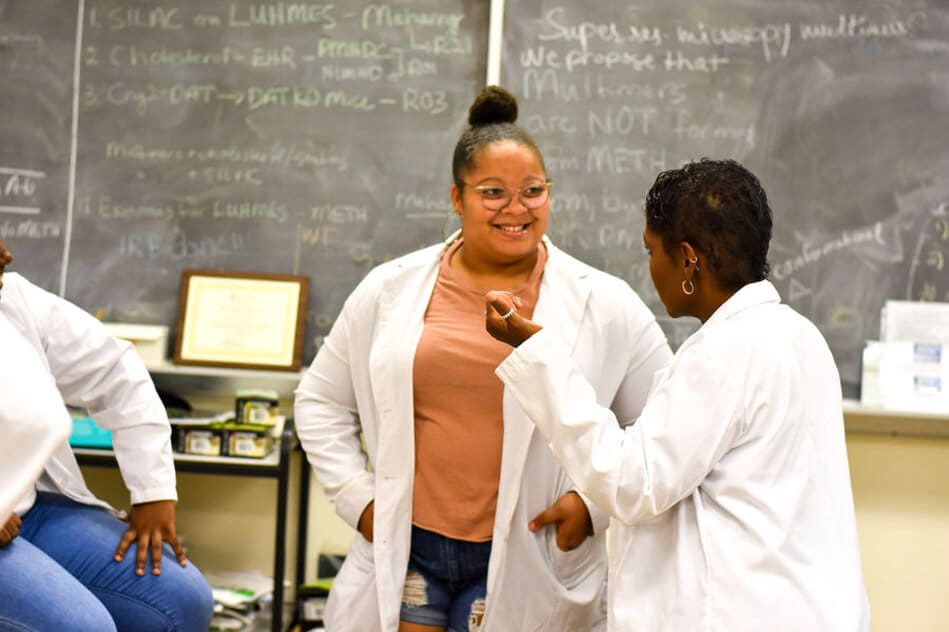 DEPARTMENT CHAIR
Lee E. Limbird, PhD.
Chair's Welcome Statement
Academic Disciplines
Biochemistry and Molecular Biology majors are well prepared for research, for teaching or service careers in the life sciences, and for graduate or professional programs in medicine, pharmacy, health sciences and biological sciences.
this month's featured student
Duis sit amet auctor sem. Nunc scelerisque ante ac neque facilisis sodales. Curabitur dui eros, viverra non convallis eget, cursus vel leo. Cras pellentesque augue eget odio ullamcorper condimentum ac id erat. Curabitur condimentum erat a metus mollis sollicitudin.
Curabitur condimentum erat a metus mollis sollicitudin.