Life and Physical
Academic Department
Life and Physical Sciences
Welcome to the multidisciplinary Department of Life and Physical Sciences. Because we recognize that paradigm-shifting discoveries occur at the interface of traditional disciplines in the academy.
Fisk has integrated our natural science departments to provide students with an environment that fosters interdisciplinary thinking. Our department enjoys the diversity of faculty in Biology, Biochemistry & Molecular Biology, Chemistry, and Physics, and many of these faculty also work with colleagues across departments and across schools. Our undergraduate students work with creative investigators as well as committed teachers to foster critical thinking and their own independent work. Fisk also hosts MS and MA programs in biology, chemistry, and physics and is a founding co-partner with Vanderbilt University in the nationally recognized Fisk-Vanderbilt MS-PhD Bridge Program.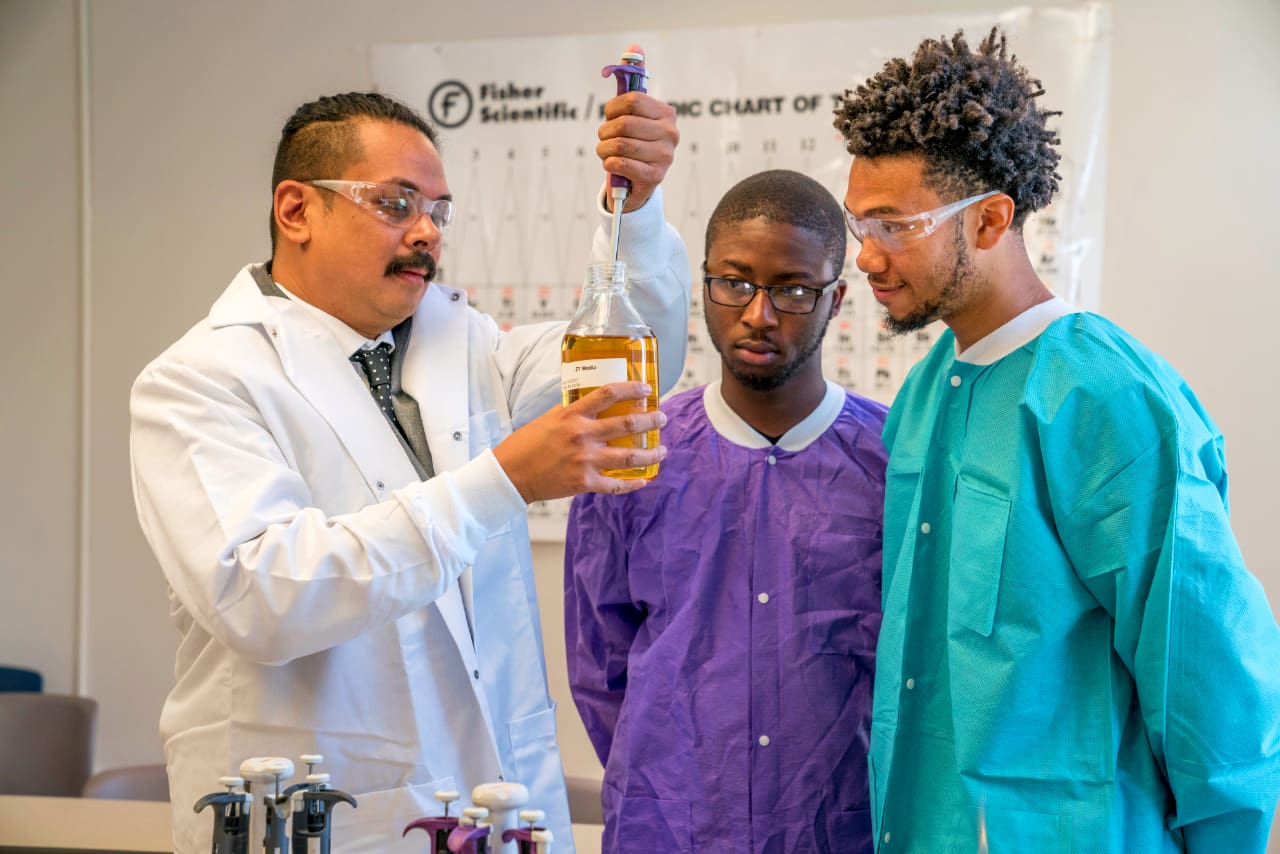 DEPARTMENT CHAIR
Steven Damo, PhD
Departmental Chair and Assistant Professor of Chemistry
Welcome Statement
Welcome to the Department of Life and Physical Sciences, the home for Biology, Biochemistry and Molecular Biology, Chemistry, and Physics majors. Our department is interdisciplinary and our faculty are teacher-scholars that engage students using the latest pedagogical methods, conduct cutting edge research, and are committed to the development of students in both the classroom and laboratory. Feel free to explore our web pages to learn more. You can contact me or any of the discipline coordinators with any questions you may have. Fisk Forever.