Fisk University joins the world in mourning the loss of one of her "Sons Ever on the Altar" Congressman John Lewis as well as honoring his legacy and commitment to justice and nonviolence.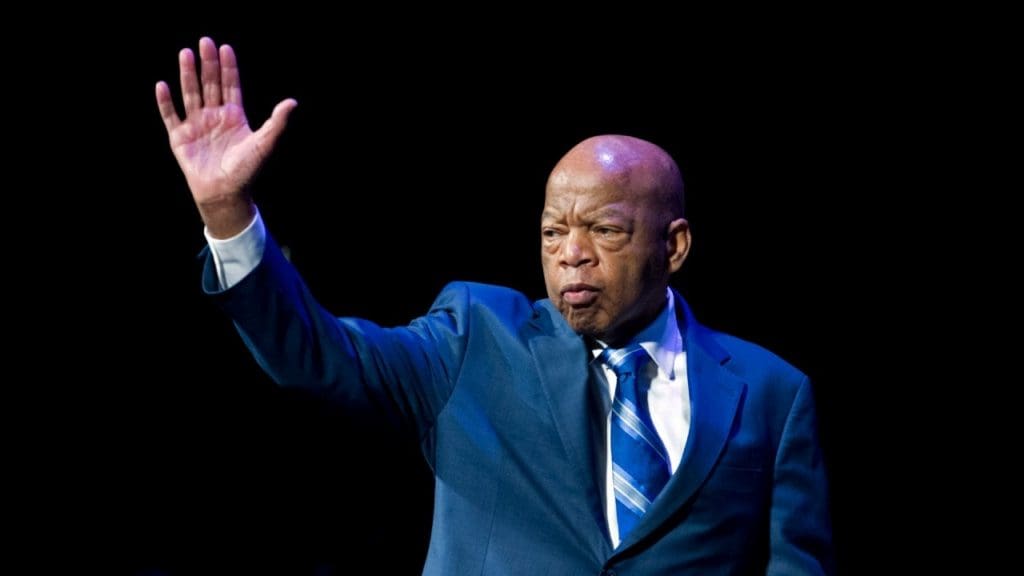 John Robert Lewis (1940-2020) Civil Rights Leader, Congressman, and Fiskite
John Robert Lewis, beloved Civil Rights Leader, Congressman, and Fisk Graduate, Class of 1967, will forever be a part of the Fisk University Fabric. Across the World, The Fisk University Family mourns the loss of our brother Congressman John Lewis, a 'Son Ever on the Altar.' As a Fisk University student, Congressman John Lewis served as President of the Nashville Student Non-Violent Movement and stood at the forefront of sit-in protests in Nashville. Congressmen Lewis never allowed his focus on Social Justice, Equality, and Civil Rights to be stunted by the racism and discrimination that he and others experienced. Instead, he reached high as a leader, leaving a most impressive, barrier-breaking, and inspiring legacy in America.
He has often stated that he was inspired to get in trouble. During a visit to Nashville in 2012, he said, "I was inspired to get in the way. For more than 50 years, I've been getting in the way. I've been getting in trouble – good trouble, necessary, trouble"
At the age of 20 and a recent graduate of American Baptist Theological Seminary, Congressman Lewis enrolled at Fisk University in 1961 to pursue a degree in religion and philosophy. He would prematurely end his studies at Fisk, taking on a more significant role as the National Chairman of the Student Nonviolent Coordinating Committee (SNCC), a position he held until 1965. Congressmen Lewis returned to Fisk and completed his studies earning his A.B. Degree in 1967. Congressman Lewis continued his work for social justice and equality, becoming in 1971, the Executive Director of the Voter Education Project, an organization focused on improving voting in the south. In 1986 he was elected to serve in the U.S. House of Representatives for the Fifth District of Georgia. For over 30 years, Congressman Lewis served the people of Georgia and the United States, always making "good trouble" and leading as the 'conscious of Congress.'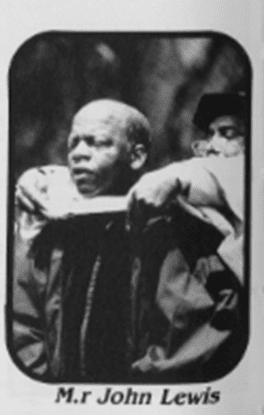 In May of 1990, Fisk University awarded Congressmen John Lewis an honorary Doctor of Laws degree for his dedicated career as an elected official, commitment to civil rights and social change, and activism leadership dating back to his years as an undergraduate student.
During a visit to Fisk, December 13, 1968, Congressman Lewis emphasized that "Fisk was a site of the birth of a great movement and that many great people have emerged from here." During his visits to his Alma Mater, he never missed the opportunity to encourage Fisk students; inspiring students from the 1970s into the 2000s to continue the fight for equality, continue work to dismantle systems of oppression, always exercise their political right and to vote. Fisk University joins the world in mourning the loss of Congressman Lewis, as well as uplift his legacy and commitment to social justice and nonviolence.
"Through the decades, he not only gave all of himself to the cause of freedom and justice but inspired generations that followed to try to live up to his example…When I was elected President of the United States, I hugged him on the inauguration stand before I was sworn in and told him I was only there because of the sacrifices he made" – Former President of the United States Barack Obama
"I've seen courage in action on many occasions. I can't say I've seen anyone possess more of it and use it for any better purpose and to any greater effect, than John Lewis." – Sen. John McCain
"Each person's contribution is a personal one and, therefore, each person has to ponder the problem and act according to his philosophy and commitment." – Congressman John Lewis