Fisk University Gymnastics Docuseries Coming Soon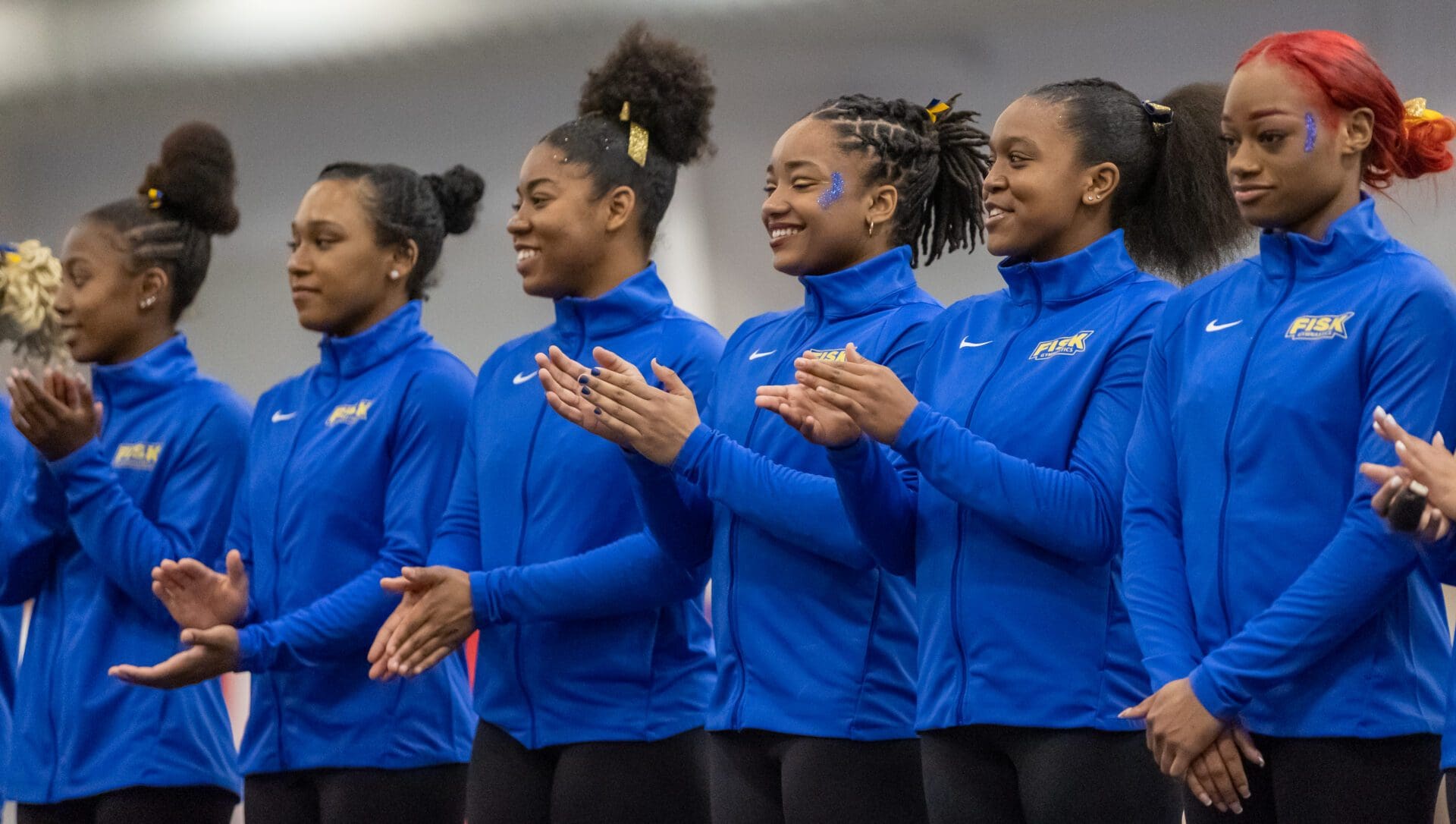 Los Angeles, CA – January XX, 2023 – Global independent studio wiip is developing a new documentary series (working title "Flipped") following the 2023 Inaugural season of Intercollegiate Women's Artistic Gymnastics at HBCU Fisk University in Nashville, TN. The project originated with award-winning filmmaker Deborah Riley Draper ("Olympic Pride, American Prejudice") and Baller Alert Films CEO Robin Lyon ("All In") who will executive produce along with Gail Lyon ("Pistol") and Paul Lee ("Mare of Easttown") and Hope Hartman ("The Summer I Turned Pretty") from wiip, and Fisk University.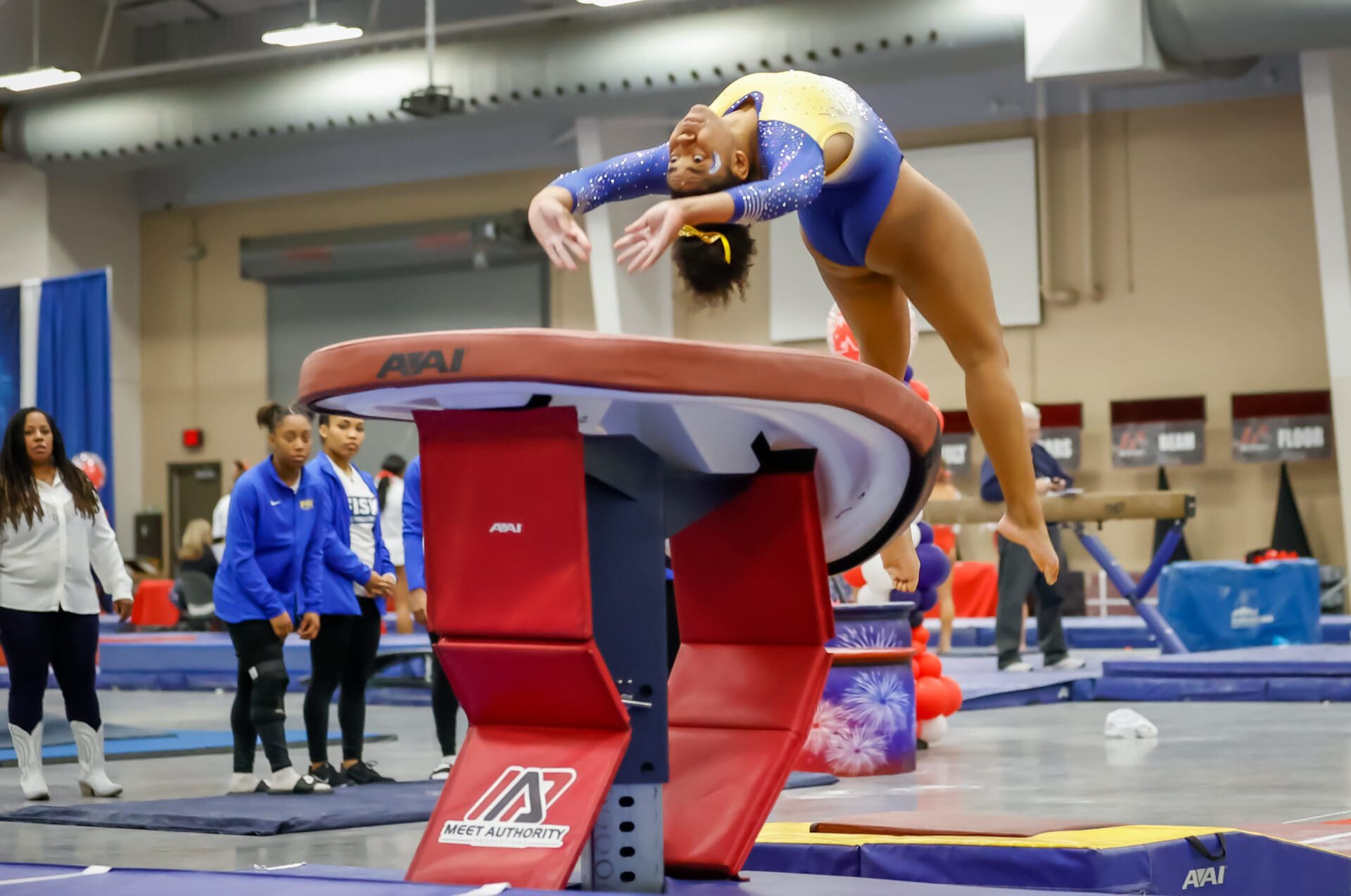 The series will follow college gymnastics' only all BIPOC team as they navigate the pressures of their first season while challenging the stereotypes and norms in women's athletics. With no university gym of their own, Coach Corrinne Tarver and her gymnastics team at Fisk University, consisting primarily of first-year college students, aim to take on the best in NCAA gymnastics without mitigating or changing who they are as women of color. The series features unprecedented access to the coaches, student-athletes, parents, and administrators at Fisk University and the trials and triumphs of HBCU sports.
The team includes several Division-I athletes who de-committed from high-profile programs. Just four months after the team's first practice, Fisk University became the first historically Black university gymnastics squad to compete at the NCAA level, taking the mat at the 2023 Super 16 gymnastics invitational in Las Vegas, NV. 17-year-old Morgan Price, a Fisk University freshman, competed in all four individual events, earning the meet's highest score (9.9) on the vault.
"This is the most aspirational coming-of-age sports story of the year. We have not seen this before and its happening in real-time. My work as a filmmaker has always and will always be about unpacking and centering stories of extraordinary Black women as
they navigate the intersection of race, gender, and class. Watching this unfold in gymnastics will be a blueprint and a lesson for equity and access, said Riley Draper.
Coach Tarver said, "I am so honored to see this story brought to light in a documentary series. Following this team as it makes history and sharing the courage and fearless nature these student-athletes bring to the mat every day is inspiring to all."
Fisk University Executive Vice President Jens Frederiksen said, "Fisk University has always been at the forefront of social justice and impact from W.E.B DuBois, to Diane Nash, and Nikki Giovanni. This remarkable gymnastics team continues this unique legacy by paving the way for the next generation of HBCU athletics and Black gymnasts."
The gymnastics program at Fisk University is the brainchild of impassioned mother, Terricka Cromartie. "Creating a safe and inclusive space for female athletes of color to compete and thrive was of great importance to me," said Cromartie. Cromartie's uncle, Frank Simmons, a Fisk University trustee, said "From the beginning, we wanted every black or brown girl who wanted to have an HBCU experience to not have to choose between gymnastics and her culture."
Riley Draper is repped by CAA, Management 360 and Lichter Grossman Nichols Adler Feldman & Clark. Lyon is repped by Lichter Grossman Nichols Adler Feldman & Clark. Larry Kopeikin of Kopeikin Law repped Gail Lyon.
---
About wiip:
wiip is a global independent studio, distinctive in its talent-first approach by inspiring storytellers to do what they love – create. Led by entertainment veteran Paul Lee, wiip's critically acclaimed premium slate includes the Emmy®-winning limited series, "Mare of Easttown," starring Kate Winslet for HBO; "Dickinson," the Peabody Award-winning comedy series starring Hailee Steinfeld for Apple TV+; Jenny Han's wildly popular YA drama "The Summer I Turned Pretty" for Prime Video; HBO's much anticipated "The White House Plumbers," starring Woody Harrelson and Justin Theroux; Danny Boyle's "Pistol" for FX exclusively on Hulu; "Dummy" starring Emmy-nominated Anna Kendrick for the Roku Channel; Arthur Mathews and Matt Berry's comedy "Toast of Tinseltown" produced in conjunction with the BBC; and the dark comedy "Bodkin," the first scripted drama from Barack and Michelle Obama's Higher Ground, starring Will Forte for Netflix. For more information about wiip, please follow us @wiip_ent.
About Coffee Bluff Pictures:
Coffee Bluff Pictures is an Atlanta-based, Black-owned creative company founded by advertising agency executive Deborah Riley Draper to tell the stories of under-represented characters of color and their rich, complicated journeys, expanding the aperture of the African American narrative on all screens, in audio and in publication. Coffee Bluff Pictures projects includes the ground-breaking fashion cult film "Versailles '73:  American Runway Revolution" about the Black models who changed fashion in Paris; NAACP Image Award nominee "Olympic Pride, American Prejudice" about the African American Olympians who defied Hitler and Jim Crow at the 1936 Summer Games; "Twenty Pearls", the story of Alpha Kappa Alpha Sorority, the first original documentary on Xfity's Black Experience and "The Legacy of Black Wall Street" docu-series in conjunction with Trailblazer Studios for Own/Discovery+.
About Baller Alert Films:
Baller Alert Films is the recently launched production company arm of Baller Alert.  CEO and Founder Robin Lyon aims to bring important stories that resonate within her multimedia platform, which has over 1 billion impressions per month.  Baller Alert, a Black-owned digital entertainment company, is the go-to brand for cultural entertainment and news.