Fisk University Galleries Named as a 2021 Bank of America Art Conservation Project Grant Recipient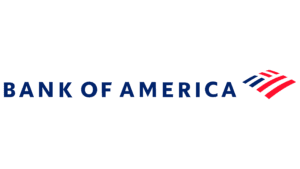 Today Bank of America announced Fisk University Galleries as one of 23 grant recipients for the 2021 Bank of America Art Conservation Project (ACP). The project provides grant funding to nonprofit cultural institutions throughout the world to conserve historically or culturally significant works of art that are in danger of deterioration.
Fisk University, one of the nation's leading historically Black colleges and universities (HBCUs), is conserving artwork that will be part of an upcoming traveling exhibition, "African Modernism in America, 1947-1967," beginning fall 2022.
Students from Fisk University, and from other University members of the Alliance of HBCU Museums and Galleries, will have unique opportunities to work alongside conservators and gain valuable experience in the field of art conservation.
"We are extremely grateful for the support from Bank of America" said the Director of the Fisk Galleries, Jamaal B. Sheats. "The support from Bank of America will further Fisk's efforts to conserve objects in its collection and provide even more opportunities to cultivate the next generation of arts leaders."
This is the first major traveling exhibition to examine the complex connections between modern African artists and American patrons, artists, and cultural organizations amid the interlocking histories of civil rights, decolonization, and the Cold War. During these years, institutions such as the Harmon Foundation, the Museum of Modern Art, New York,(HBCUs) collected and exhibited works by many of the most important African artists of the mid-twentieth century, including Ben Enwonwu (Nigeria), Gerard Sekoto (South Africa), Ibrahim El-Salahi (Sudan), and Skunder Boghossian (Ethiopia).
This exhibition, drawn primarily from Fisk University's remarkable collection of gifts from the Harmon Foundation, features more than 70 artworks by 50 artists that exemplify the relationships between the new art that emerged in Africa during the 1950s and 1960s and American art and cultural politics.
"Bank of America is thrilled to support Fisk University in preserving this incredible collection of artwork right here in Nashville," said Tyson Moore, president, Bank of America Nashville. "We recognize the impact and importance the arts can have on our community and we believe in the power of art to help economies thrive, educate and enrich societies."
Bank of America recognizes the private sector has a role to play in keeping the arts thriving in our communities, especially after the challenges faced by museums over the past year with closures and severely limited in-person visitor options. ACP is a unique program through which Bank of America provides grants to nonprofit museums across the world to conserve historically or culturally significant works of art that are in danger or deterioration. Bank of America has funded the conservation of over 5,000 individual pieces of art through nearly 200 projects in 36 countries across six continents in the past decade.