Fisk University announces new Executive Director of Marketing and Communication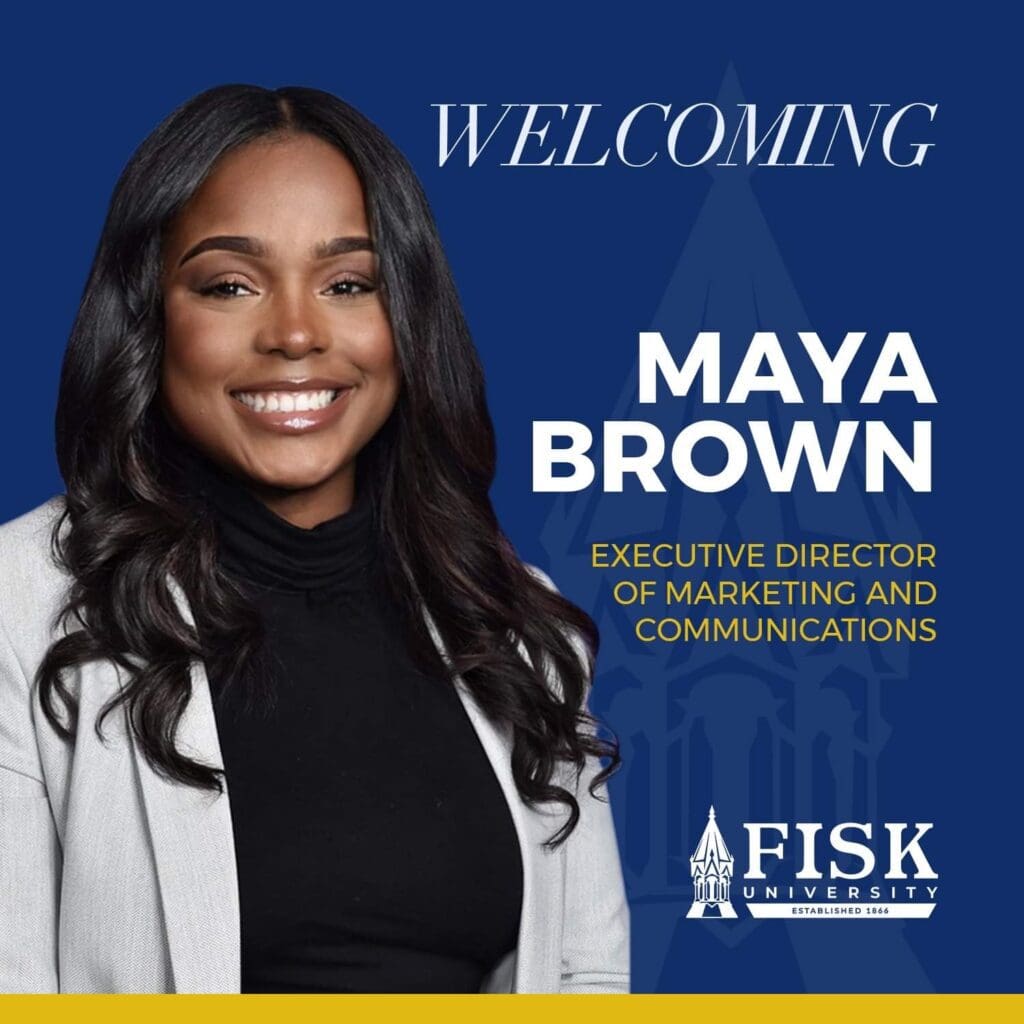 Fisk University is pleased to announce the appointment of Maya Brown to the position of Executive Director of Marketing and Communications. 
"We are excited to welcome Ms. Brown to the Fisk family and we are confident that her extensive background in marketing, plus her ties as an HBCU graduate and staff member, will be an asset to our university's public relations," said Jens Frederiksen, Executive Vice President of Institutional Advancement and Enrollment.
Since the beginning of her career, Brown has held mid-and senior-level marketing positions in university communication departments and institutional advancement divisions. A dual HBCU alumna of North Carolina Central University and Jackson State University, she has more than seven years of experience in public relations, social media, and digital marketing. 
Prior to Fisk, Brown served as the Assistant Vice President of Marketing and Public Relations at Wiley College, an HBCU in Marshall, Texas, where she implemented integrated marketing systems; ensured institutional publicity; served as editor of all external communication; built relationships with external publics, and established communication strategies for fundraising and development initiatives.
"I am very grateful for the opportunity to contribute to Fisk's educational and research mission at such a pivotal time," said Brown. "This university is steeped in tradition and its future looks extremely promising. I'm eager to work together with an outstanding community of students, faculty, staff, and alumni to ensure we are fittingly positioned as a premier higher education institution. Through storytelling and implementing strategic campaigns, I look forward to demonstrating why Fisk has maintained its ranking as a Top 10 HBCU."