Fisk Student Mauryce Thomas II, named as Truman Foundation Finalist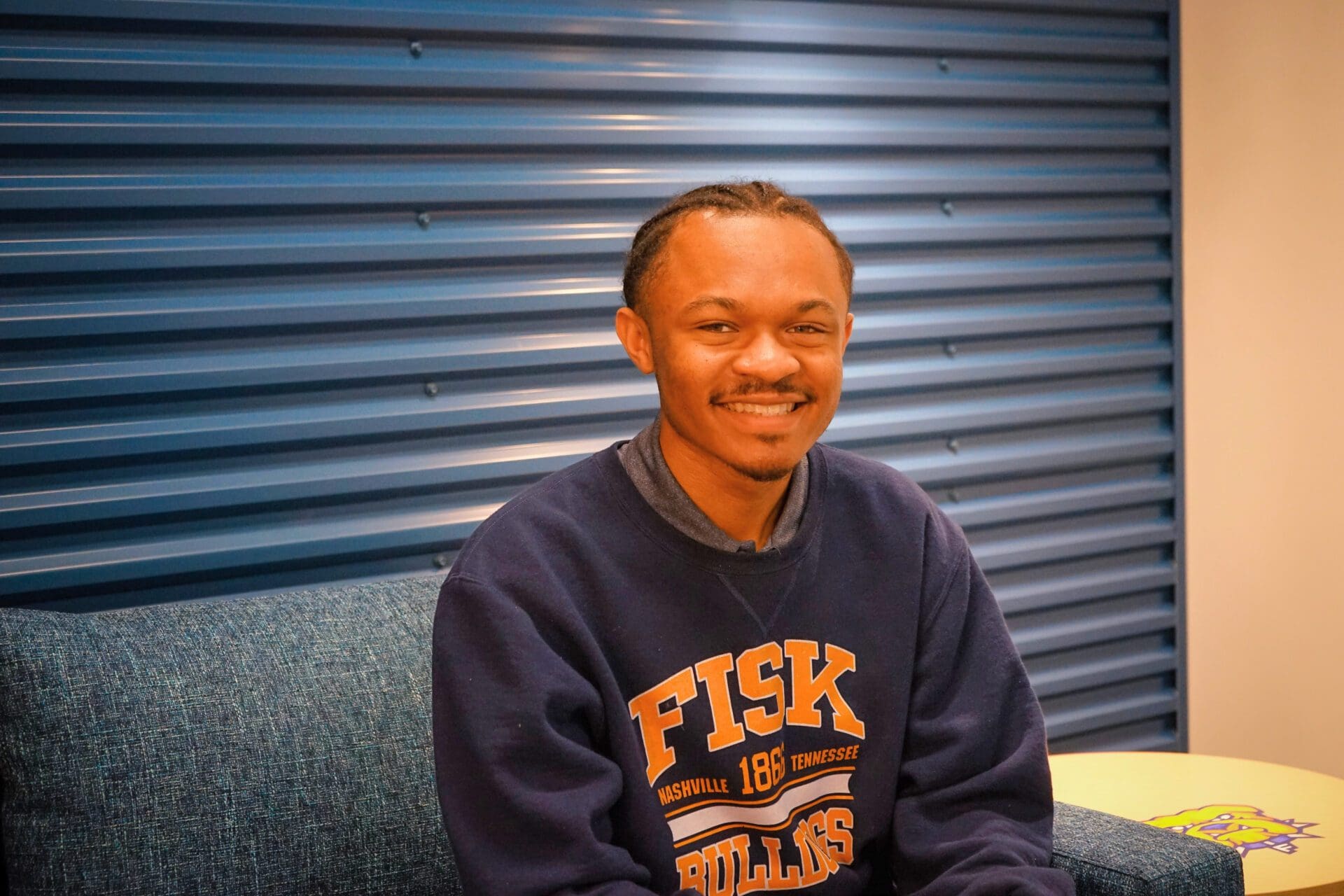 Junior student Mauryce Thomas, II (psychology major) has been named a Truman Foundation finalist.  The 2022 awardees were from top schools (i.e., Harvard, Stanford, Brown, Columbia, MIT, etc.) but also from various kinds of universities (i.e., the University of Mississippi, University of Montana, Arizona State, and Iowa State).  No one won the award from an HBCU in 2022.  One student from an HBCU won in 2023. 
This year (2023), the Truman Foundation reviewed 700+ applications from 250+ institutions. Students were nominated by their institutions based on their records of leadership, public service, and academic achievement. Of the 700 applicants, fewer than 200 students were selected as Finalists.  Only 22 students were selected from this region, including our own Mauryce Thomas, II.  "Being selected as one of the Alabama Finalists this year was a huge accomplishment for me. Through this experience as a finalist, I have met so many people from various that know I will stay in contact. Because one of the attributes that the Truman Foundation looks for is someone who is passionate about creating change, and I can say that my fellow finalist and I will make a change in our communities one way or another." Dr. Leslie Collins, Associate Professor of Psychology (and Mauryce's major advisor) remarks that Mauryce is the first Truman Finalist at Fisk in memorable history, perhaps ever. Dr. Patrick Rasico and Dr. Anne Roberts played a role in prepping Mauryce for the interviews.
 Dr. La Tanya Rogers, director of the W. E. B. Du Bois Honors Program, notes that "Fisk continues to promote applicants to the top awards.  Mauryce's significant accomplishments—and success stories like his—spotlight the enormous talent in the Fisk University student body.  We couldn't be more proud of him."
Website for more information:
https://www.truman.gov/meet-our-scholars/2023-truman-scholars