Fisk Announces Inaugural John Lewis Center Fellows
Fisk University is excited to announce the first three Fellows of the John Lewis Center for Social Justice: Michelle Eistrup, Justin Jones, and Lena Winfree. These yearlong fellowships are focused in three specific areas of social justice impact:
Arts/Culture: The Arts/Culture Fellow is inspired by extraordinary Fisk artists, poets, and musicians such as Nikki Giovanni, Arna Bontemps, Aaron Douglas, and the Fisk Jubilee Singers–-all of whom have sought to promote social justice through their work.
Policy/Activism: The Policy/Activism Fellow will follow in the footsteps of iconic Fiskites Diane Nash and the late Congressman John Lewis to continue the fight against bigotry and confront ongoing attacks on civil rights like voting, healthcare, and education.
Tech/Data Science: The Tech/Data Science Fellow will advance the tradition of Fisk Alumni W.E.B DuBois to shape the evolving data, science, and tech fields toward ensuring full and equitable access to Black communities, both as consumers and as producers.
Each of these Fellows has a long record of combining their tremendous insight with practical impact in both local and global communities. These fellowships were designed to engage Fisk students and diverse communities in the continued fight for justice through the lenses of policy, the arts and STEM. The Fellows will provide critical inspiration to the mission of the John Lewis Center for Social Justice by fostering and advancing social justice across every sphere of contemporary society. They will engender rigorous research, applied scholarship, artistic production, and community engagement locally as well as globally. "We could not be more excited about these inaugural Fellows," said Executive Vice President Jens Frederiksen. "We look forward to seeing their work inspire our amazing students and the broader community."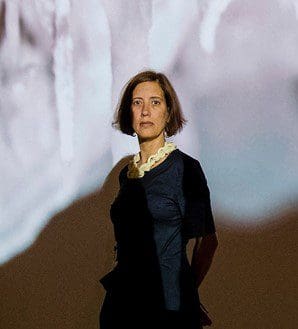 Michelle Eistrup, the arts/culture fellow, is a visual artist, arts producer, and initiator of artistic collaborations who presently resides in Nashville, Tennessee. Ms. Eistrup's art incorporates themes of identity, corporeality, faith, memory, and post-colonialism, with her transnational background (Danish, Jamaican, American) frequently serving as a point of departure. She traverses varied artistic expressions that include photography, drawing, video, sound, and performance, all integrated in a practice led by the spirit of and a strong belief in the collective's transformative potential.
Rooted in a vibrant global arts community, she has exhibited internationally and organized events that facilitate in-depth dialogue and research between artists, writers, and curators, for the overall purpose of encouraging a more integrated, sensitive, and equitable creative exchange.
Ms. Eistrup has exhibited across the world including at institutions such as Aarhus Art Museum; AGWA, Art Gallery of Western Australia (Perth); Arnolfini (Bristol); Documenta 15(Kassel); Kunsthal Charlottenborg (Copenhagen); Galleri Image (Aarhus); Momentum: The Nordic Biennial of Contemporary Art (Moss); The Japanese Palace (Dresden); Haugar Vestfold Kunstmuseum (Tønsberg); Moderna Museet (Stockholm); Sparwasser HQ (Berlin); Pingyao Photography Festival (Shanxi); The Taitu International Art Center (Addis Ababa), and The National Gallery of Jamaica (Kingston).
Justin Jones, the policy/activism fellow, is a community organizer who recently won the democratic nomination for the Tennessee House of Representatives District 52.
Originally from Oakland California, Mr. Jones's commitment to social change and activism has brought him from the streets of Oakland to Ferguson, Missouri; and from ceremonies of resistance in Standing Rock to a 62-day sit-in outside the Tennessee StateHouse. As a student at Fisk University, Mr. Jones became involved with organizing student campaigns for the expansion of healthcare in Tennessee, the repeal of restrictive state voter ID laws, and community accountability in cases of police brutality. He served on the Board of Directors of the Tennessee Healthcare Campaign and led actions at the Legislature, and across the South, for the expansion of Medicaid.
In 2015, while a student at Fisk, Mr. Jones helped coordinate a federal lawsuit and served as a plaintiff against the State of Tennessee for its restrictive voter ID laws that targeted students. During the racial justice uprisings in the Summer of 2020, Mr. Jones served as a strategist and direct-action organizer for the People Plaza's 62-day sit-in aimed at promoting policies of racial justice. Mr. Jones has been arrested more than a dozen times for non-violent protest. He has received awards from the Tennessee Human Rights Commission, ACLU of Tennessee, Tennessee Alliance for Progress, Fisk University Alumni Association, the Vanderbilt Organization of Black Graduate Students, and the Nashville NAACP. Mr. Jones recently published his first book with Vanderbilt University Press detailing his sixty-two days of nonviolent resistance during the summer of 2020.
Lena Winfree, the tech/data science fellow, is the co-founder of Rachel + Winfree Consulting, a data analytics firm that provides data strategy and analytics solutions to small and mid- sized businesses. Ms. Winfree is also the Vice President and co-organizer of the Nashville chapter of the Blacks in Technology Foundation. In this capacity, Ms. Winfree has launched social justice initiatives that increase digital equity and literacy for historically excluded minorities – including a Healthcare Analytics Training Program that taught Healthcare analytics skills to employees of non-profit clinics across the state of Tennessee at no cost to the clinics. This 12-week training provided valuable upskilling to Frontline workers who care for Tennessee's most vulnerable populations across more than 80 Tennessee clinics. Prior to this work, Ms. Winfree was instrumental in establishing the Data Science Institute at Meharry Medical College, which created interoperability between the medical school and Metro-General Hospital.
Ms. Winfree also launched LocalTek-Thrive, a technology education initiative that aims to diversify the tech talent pipeline by providing Nashville high school students with opportunities to receive hands-on tech education, college credit, and industry certifications. This initiative currently serves over 150 students in the MNPS school district, with over 90 percent of them being minorities. The LocalTek-Thrive initiative was launched in partnership with Dell Technologies. In this 3-year pilot program, junior and senior students participate in a required course designed and facilitated by LocalTek-Thrive. This course teaches skills such as Excel, SQL, and data analytics, and work skills such as social media management and digital marketing. Senior students prepare to take industry certifications such as the Oracle MySQL database administrator certification, or AWS Cloud certification. Ms. Winfree is an active member of the Nashville tech community, serving on the executive board of Women in Technology Tennessee (WiTT) as well as on the executive board of the Nashville Technology Council.
The John Lewis Center for Social Justice Fellows were made possible by the support of the Charles and Lynn Schusterman Family Philanthropies.