Fisk University Names Ivy League Coach Corrinne Tarver to Lead its New Women's Gymnastics Program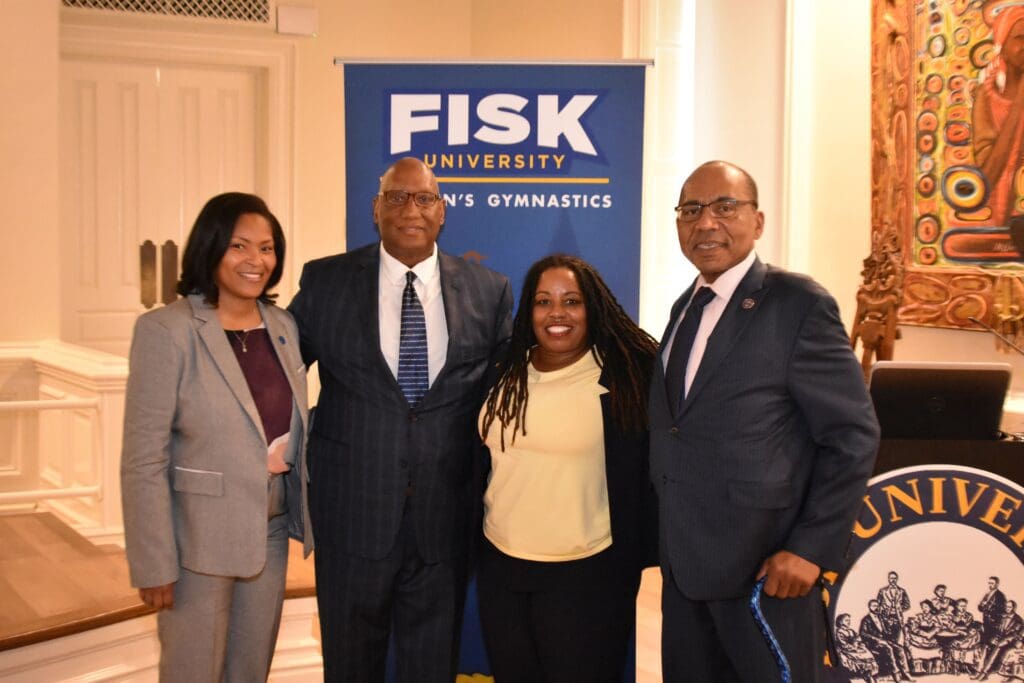 FOR IMMEDIATE RELEASE CONTACT:
March 9, 2022
Jens Frederiksen Media Contact
jfrederiksen@fisk.edu
(Nashville, Tenn.) Today, the leadership of Fisk University announced the appointment of Ivy League coach Corrinne Tarver as the first head coach of its recently launched women's Gymnastics Program. Coach Tarver brings a wealth of experience in college athletics and over 30 years of gymnastics coaching.
"We are pleased to welcome Coach Tarver to Fisk University", said Dr. Vann Newkirk Sr., president of Fisk University. "She is a highly qualified coach that will lead the program to top honors."
Prior to joining Fisk University, Coach Tarver served as the Assistant Gymnastics Coach at The University of Pennsylvania, where she managed choreography, coordinating for balance beam, extensive exercise programs, and recruitment efforts. Coach Tarver also served as the Associate Director of Intercollegiate Athletics and Senior Woman Administrator at Stockton University. Prior to this role, Coach Tarver was the Assistant Director of Athletic Compliance at Syracuse University.
Coach Tarver earned her undergraduate degree in social work from the University of Georgia (UGA). As a student-athlete at UGA, she became the first black gymnast to win an NCAA all-around championship. She also earned a Juris Doctorate from New York Law School.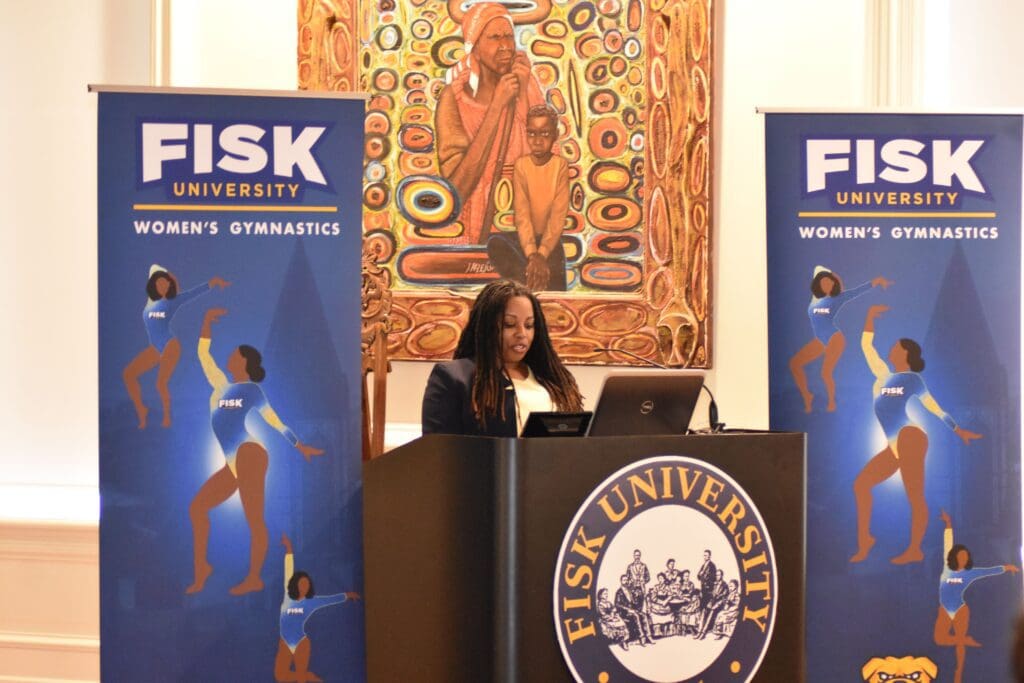 Since announcing the first HBCU women's gymnastics program, we have seen an amazing outpouring of support, said President Newkirk. "The Fisk women's gymnastics program is slated to begin this Fall and the enthusiasm has been nothing short of inspiring. The partnership with Brown Girls Do Gymnastics is highly innovative and we are so excited for the future of Fisk athletics."
We were thrilled to assist Fisk in the process of selecting their new coach," said Derrin Moore, Founder of Brown Girls Do Gymnastics (BGDG). "This is exactly the type of support we are offering all HBCUs through the HBCU Gymnastics Alliance. BGDG has worked over 7 years to bring the sport to historically Black institutions and is using the momentum to launch this hands-on support avenue for athletics departments. This summer, Fisk's campus will host the 6th Annual Brown Girls Do Gymnastics Conference.
Fisk University
Founded in 1866, Fisk University is a private, liberal arts university located in Nashville, Tennessee. Recognized for its brand of academic excellence, Fisk consistently ranks among the Top 10 Historically Black Colleges and Universities (HBCU) in the U.S. News & World Report. Fisk University's focus has always been on student success and outcomes. Fisk excels in preparing its highly motivated student body for prosperous professional careers and elite graduate schools. From the classroom to the boardroom, a Fisk Education gives students the tools to turn their passions into careers and prepare them to make a difference in their communities and around the world. To learn more about Fisk University, please visit www.fisk.edu.