Re-Admit Students
Fisk University
Re-admitted
Student
Re-admit students are those students who have previously enrolled in and attended Fisk University and exited (not graduated).
To aid you in the completion of your admission file, please be sure that the following items below are submitted to our office. Incomplete applications will not be considered.  
Official application for re-admission: Click Here
Official college transcripts (from all colleges attended,

if applicable

)

If you have attended any 

other institution while you were away from Fisk, you must submit your official transcript(s)

 

Personal statement (please include the following in your statement):

What was your reason for leaving Fisk University?

Explanation of the manner in which time away from Fisk University has been spent.

Why are you seeking re-admission?

Why/how will you be successful upon your return to Fisk University?
Course Descriptions

-

If applicable 
You must provide the course descriptions of the courses you have taken on a word document in the following format below.  This information can be obtained from your college/university bulletin.  Please be sure to include your full name and the school's name.  

 
PSY 180, GENERAL PSYCHOLOGY, 4 credits




The systematic study of the history, experiments, and theories regarding human behavior and the relation of this material to everyday life. Emphasizes the methods and techniques employed in studying human behavior. Required of all psychology majors.

 
**Deadlines for submission of applications and all supporting materials follows the general deadline schedule for all undergraduate students.  Please review the "how to apply" page via the link at https://www.fisk.edu/admissions/apply/ for details on application deadlines. Please be advised that all holds on accounts must be cleared prior to enrollment in order to not impede course registration.  
If you have completed courses away from Fisk at a community college or another four-year institution, please submit all of those documents to our Admissions Staff.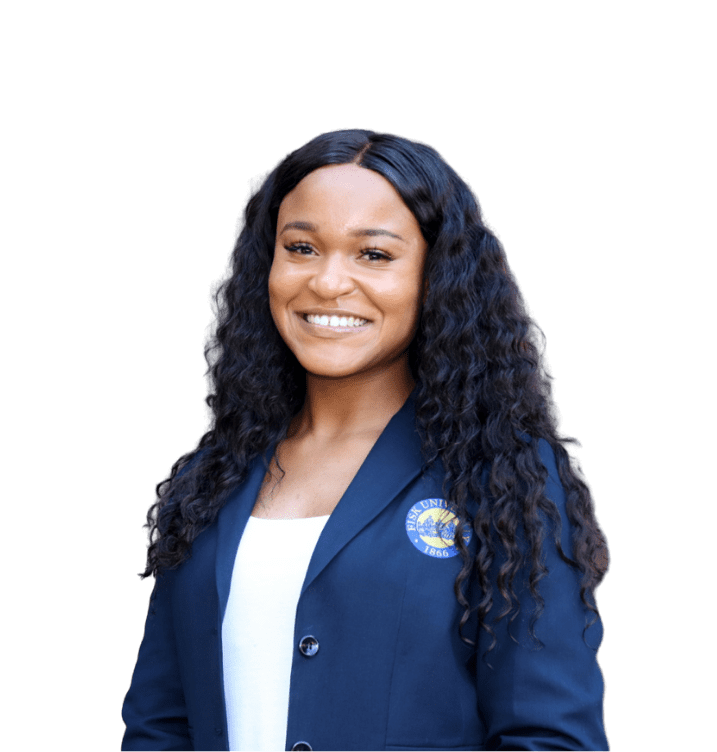 Fisk has become an oasis of love, success, and support for me and my classmate of 2022. I definitely made the right choice by attending Fisk University because I have done nothing but grow into the woman I desire to be!
We are
Fisk.
As a Political Science and Public Administration Major, I have been granted an insurmountable amount of opportunities to advance myself professionally, academically, and socially! There is no other place that compares!"