Elected Studies
Elected Studies
The academic discipline of art exposes students to a rigorous program of undergraduate courses that are designed to prepare majors for advanced study and professional careers. Many graduates undertake careers in teaching, lecturing, studio, museum studies, film animation, editorial cartooning, architecture, fashion design, and graphic illustration. Also, theatrical and motion picture set decoration, urban design, interior design, industrial design, computer graphics, museum conservation, museum education and administration, gallery entrepreneurship, and other related areas. The discipline's curriculum is in keeping with the mission of Fisk University as a liberal arts institution and is taught in the spirit of the traditional academy wherein solid foundational training and sound philosophical values are highly prized.
The primary objectives of the academic discipline of art are designed so that students who successfully complete the undergraduate major in the art will be able to demonstrate an:
1. Understanding of aesthetic expression as a global language;
2. Acquisition of knowledge relative to aesthetic elements as concepts;
3.Understanding of art in a historical context;
4. Technical proficiency in at least four of the seven media that are currently offered
5. Understanding of the social, business, political, and gender-specific dynamics that influence the making and interpreting of art.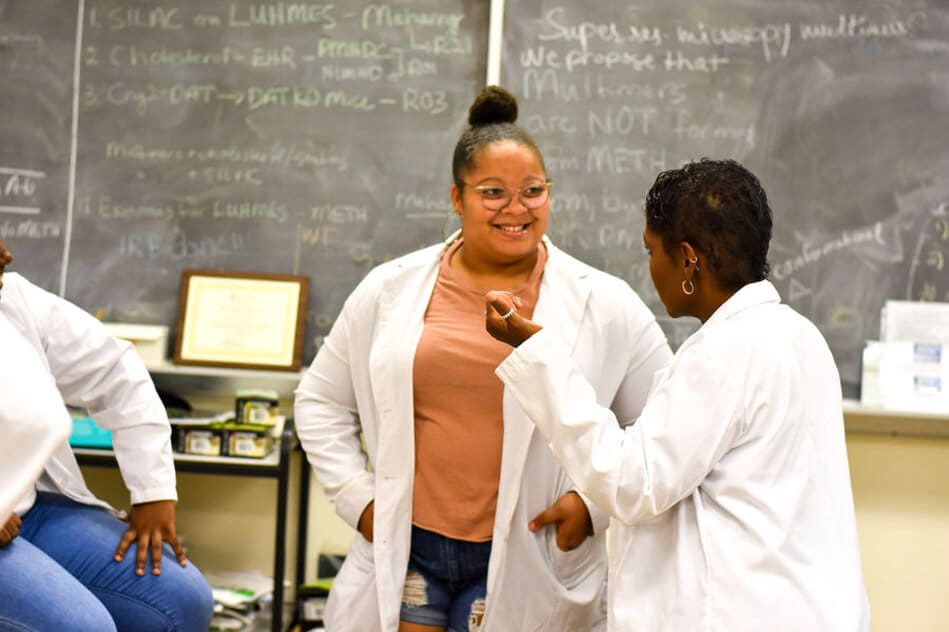 DEPARTMENT CHAIR
Holly Hamby, PhD.
Chair's Welcome Statement
Duis facilisis tellus dignissim lorem ultrices, at interdum sem ultrices. Integer quis vehicula odio. Donec egestas sapien mi, a ullamcorper sem pretium at. Vivamus nec metus ut sem fermentum ultrices non sed leo. Donec eleifend accumsan ex. Donec ac consectetur metus.
This Month's Featured Biology Student
While here at Fisk, I have been blessed with the opportunity of not only being able to nourish my love for science, but I have also been able to grow spiritually through our Chapel on campus. After graduating from Fisk, I will be continuing my education and plan to attend Nursing School in my hometown of Knoxville, Tennessee.