Graduate Program
in Biology
The Biology Graduate Program
The Biology M.A. Program at Fisk University is focused on preparing students for PhD level training in the biological and biomedical sciences or advance their skills for careers in the sciences.
Students who complete the M.A. program in biology will be able to:
1. independently search the literature to become aware of advances in subject matter;
2. develop independent research questions in research area of their thesis advisor
3. develop skills to test, interpret and critically analyze data presented in the literature and obtained in the laboratory
4. prepare manuscripts for publication in relevant journals.
The student and advisor will develop a specifically-tailored plan describing courses and other graduation requirements during the first semester of enrollment. Full-time graduate students are expected to complete their course work by the end of their third semester in the program.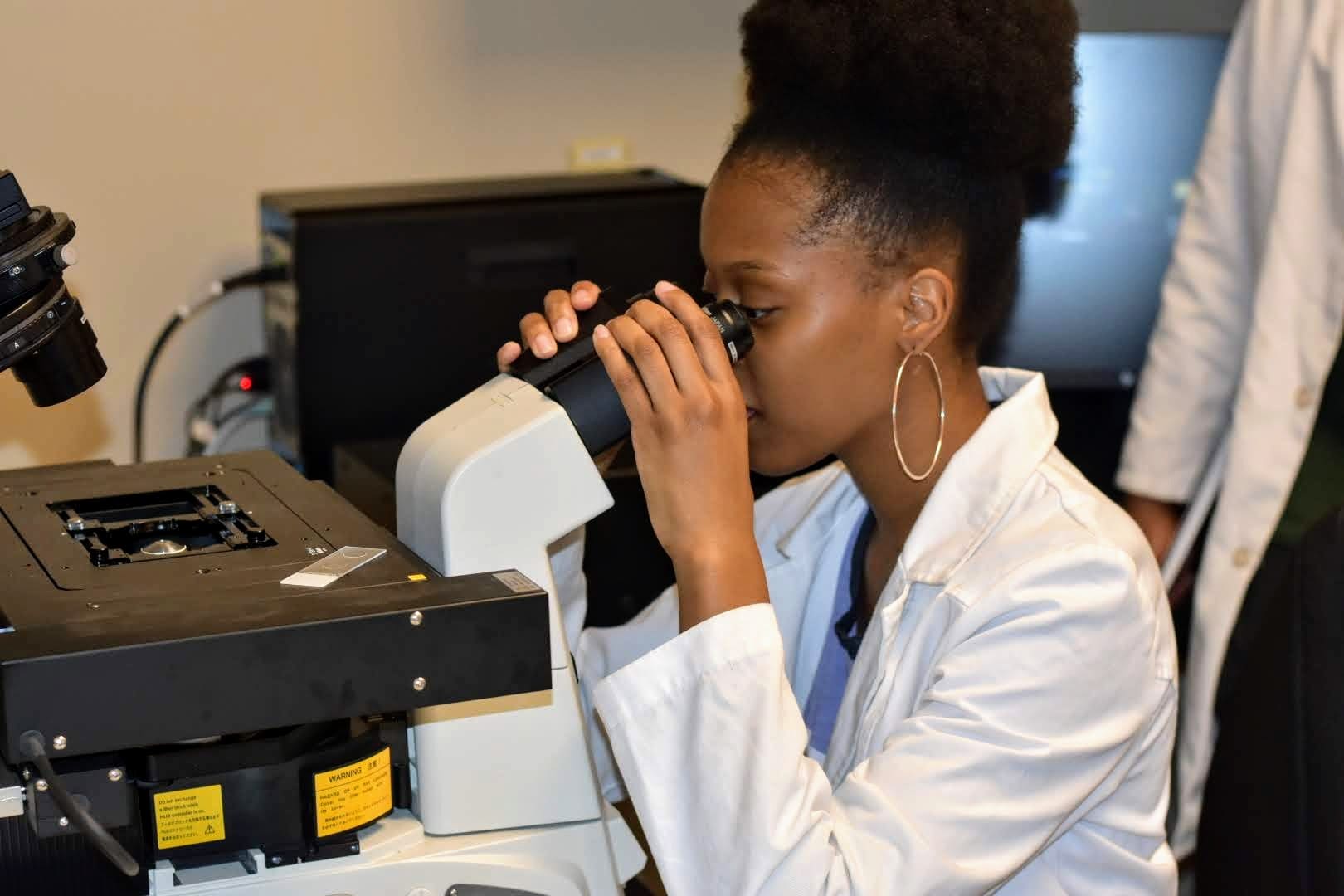 DEPARTMENT CHAIR
Brian Nelms, PhD.
Chair's Welcome Statement
Dr. Nelms serves as the Director of Graduate Studies in Biology at Fisk University and is also an Adjunct Assistant Professor of Cell and Developmental Biology at Vanderbilt University School of Medicine, as part of his involvement as a faculty member in the Fisk-Vanderbilt Masters-to-PhD program.
Location of office: DuBois Hall
Contact Information: bnelms@fisk.edu
Academic Discipline
Our academic disciplines allow you to specialize your focus to one area of interest. They are a part of your transition into higher education which involves being aware that each discipline is a distinct discourse community with specific vocabularies, styles, and modes of communication.
this month's featured student
While here at Fisk, I have been blessed with the opportunity of not only being able to nourish my love for science, but I have also been able to grow spiritually through our Chapel on campus. After graduating from Fisk, I will be continuing my education and plan to attend Nursing School in my hometown of Knoxville, Tennessee.