Writing Center
About the Writing Center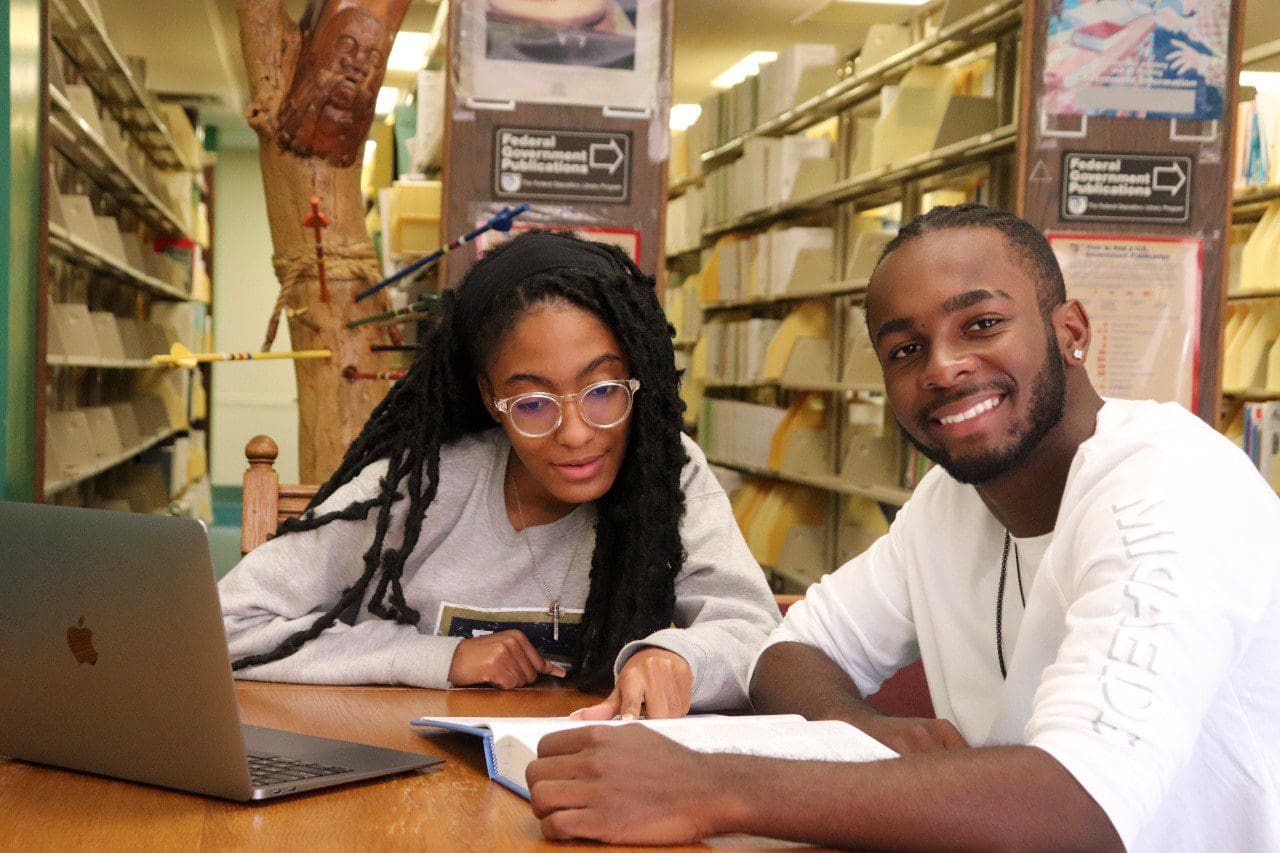 The Fisk University Writing Center has two primary objectives: to offer students free, peer-to-peer tutoring support for writing-based assignments and projects; and to advocate for the appreciation of writing across campus through workshops, public lectures, social events, and other educational initiatives. Recognizing the ways in which language and literacy have been systematically weaponized against people of African descent (and particularly within higher education), the Fisk Writing Center is dedicated to the practice and promotion of writing pedagogy that centers the empowerment of the marginalized.
Director
Magana J. Kabugi, Ph.D., Assistant Professor of English
mkabugi@fisk.edu
Writing Center Location: John Hope and Aurelia E. Franklin Library, Room 320
The Writing Center offers the following services and programs:
Tutoring Support
Students can schedule 30-minute consultations with tutors to receive help on developing or revising essays and resumes. The Center's operating hours currently depend upon tutor availability. We recommend that you arrive five minutes before your appointment in order to give yourself time to get settled. If you are more than five minutes late for an appointment, your tutor reserves the right to cancel.
To schedule an appointment, please fill out this APPOINTMENT FORM.
Nikki Giovanni Lecture Series
Named in honor of esteemed Fiskite and nationally renowned poet Nikki Giovanni '67, this lecture series brings accomplished guest speakers to the Fisk campus to engage students in conversations about a variety of topics, ranging from:
The mechanics of academic writing
Creative writing (i.e. fiction, poetry, screenwriting, literary journalism, etc.)
Careers in publishing, public relations, media, technical writing, etc.
These lectures seek to educate and connect Fisk students with a variety of professionals and ideas.
James Weldon Johnson Tutoring Program
Our peer tutoring program is named in honor of James Weldon Johnson, the celebrated poet, novelist, diplomat, civil rights leader, and composer of the Black National Anthem, "Lift Every Voice and Sing." Johnson was also the Adam K. Spence Chair of Creative Literature at Fisk from 1931-1938. Responsibilities of Johnson Fellows include:
Assisting fellow Fiskites with editing or conceptualizing essays and other projects
Collecting survey data from students on the Writing Center's usage and effectiveness
Planning and staffing Writing Center events such as guest lectures, roundtables, etc.
If you're a Fisk student with strong grades in writing-intensive coursework and a passion for working with others, please contact our Director, Dr. Magana Kabugi, at mkabugi@fisk.edu to express your interest in tutoring.