Fisk University Mourns the Loss of retired General Colin L. Powell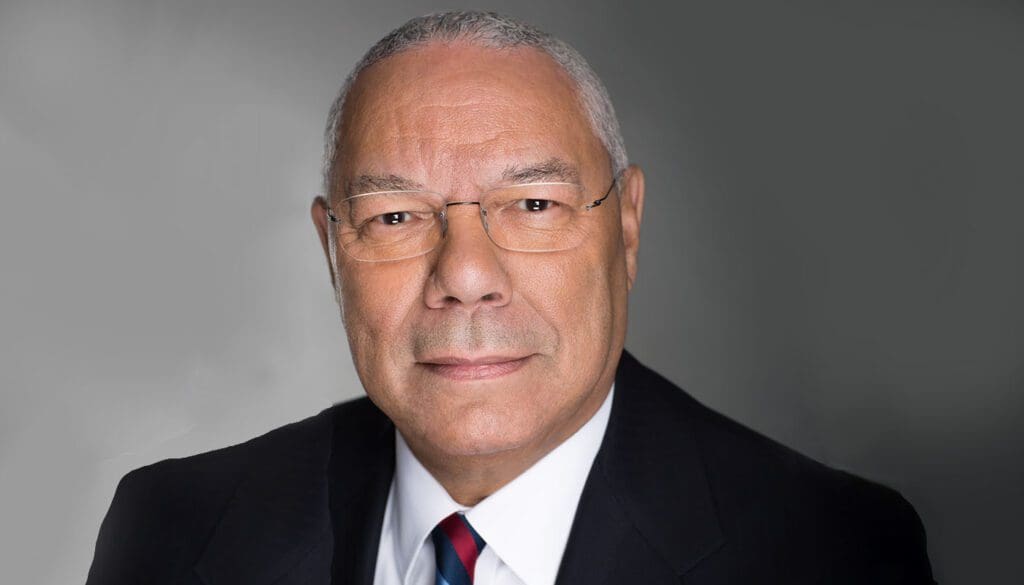 With great sadness and sorrow, Fisk University mourns the loss of retired General Colin L. Powell. 
On behalf of the entire Fisk University family, we send our sincere condolences to his wife, Mrs. Alma Vivian (Johnson) Powell '57, his three children, the entire Powell family, and to the millions of people worldwide whose lives were touched by his long career in public service.
General Colin Powell was the first African American U.S. Secretary of State, the youngest and first African American to serve as U.S. National Security Adviser, and the nation's first African American Chairman of the Joint Chiefs of Staff.  He also mentored scores of new and up-and-coming African American professionals within the U.S. National Security apparatus, including Condoleezza Rice.
The achievements that Powell was able to attain are truly remarkable. From a "C" average student growing up in the Bronx, New York, to the most senior military officer in the U.S. Armed Forces, Powell's courage and passion demonstrated the things which can be accomplished with hard work and determination. Powell's remarkable journey allowed the world to bear witness to the inner strivings and compassion that dwells within the Black soul. He spent over 30 years as a soldier in the U.S. Army. During this time, he sought to bring peace to increasingly volatile areas such as Vietnam, Panama, Kuwait, and Somalia. One of his most famous quotes is, "if you are going to achieve excellence in big things, you develop the habit in little matters." His leadership in these campaigns lead to several military and civilian decorations including the Congressional Gold Medal and he earned the Presidential Medal of Freedom twice.
Powell's passion and enthusiasm for the empowerment of young people was also insurmountable. For over two decades, he worked with America's Promise Alliance, a cross-sector partnership of over 400 organizations dedicated to improving the lives of children and youth. According to Powell, there are five things kids need to have in life: responsible, caring adults in their lives; safe places to learn and grow; healthy starts in life; a marketable skill; and an opportunity to serve their community. Since 2010, Powell has also worked with Grad Nation, whose goal is to increase the national high school graduation rate to over 90 percent. Powell was passionate about removing obstacles to academic success in the lives of Black youth. His efforts brought him to Nashville, Tennessee many times and he often visited and became an ardent supporter of local public schools here such as Pearl Cohn High School.
Fisk University is constantly reminded of the tireless efforts that Powell has put forth on behalf of all Americans, and we commit ourselves to continue his efforts in fighting for freedom, justice, and opportunity. We honor his humanitarian efforts and the causes he fought for as a philanthropist. We will also cherish and continue his fight to increase the academic success of Black children and youth in our own communities. The lifelong struggle that Powell selflessly committed himself to is an inspiration for scores throughout the world, and for many generations to come.